We are all enthralled by the virtual world. That's why IMVU is one of the most popular virtual reality games available today. In games like IMVU, you create a virtual character and live a virtual life, where you may interact with other players and have fun. However, if you have become tired of the game and seek alternative games like IMVU, we are here to assist you.
On the internet, there are a plethora of alternative games like IMVU. And they're also a lot of fun to play. So, keep on scrolling down, and we will tell you all about these virtual apps like IMVU so that you can have fun and live an alternate life on your desired platform.
What Is IMVU?
IMVU is the acronym of Instant Messaging Virtual Universe, which was founded in 2004. It is one of the most popular online virtual games. It's also a site where you can meet individuals from all around the world, similar to a social network but with 3D avatars.
IMVU is noted for having the most extensive virtual goods catalog, with over 30 million objects. The majority of these items are made by genuine people, which is fantastic. You may also earn free IMVU credits to buy such things.
IMVU also allows users to produce game material and sell it on the IMVU marketplace to earn credits, which they can then use to purchase game enhancements. 
What Are The Top 15 Virtual Wold Games Like IMVU In 2021?
IMVU delivers outstanding aesthetics, a fun-filled gaming experience, and many other things, so we understand why you are looking for games like IMVU, and we are here to help you. So, let's take a look at the top IMVU games here;
1: Second Life
Second Life is one of the best games like IMVU that is also completely free. The game has a large virtual world like IMVU that players may explore in-depth and interact with one another. You may purchase a variety of items in the game and exchange them with other players too. 
Several social activities, such as clubs and meetings, will provide you with real-life enjoyment as you play the game. The good news is that you may earn real money by selling your gaming cash to others. The gaming cash is called 'Linden Dollar.'
Pros:
1. You can make real money here.
2. It is easy to play.
3. You can trade the products.
4. It is a free game.
Cons:
1. The game crashes occasionally.
2. Sometimes, you may find your products are missing from the inventory.
2: Lady Popular
Lady Popular is one of the best virtual games like IMVU, but for women only because all the avatars are ladies. It's a kind of dress-up and make-up game that's rather intriguing due to the elements provided in it. If your children loved playing the millsberry game, they will love this one too.
Each participant has their own avatar, which you can dress, change their hairstyle, and do their makeup. You may also design your own outfits and tweak them according to your preferences. Spending more money on your avatar will improve its appearance.
Pros:
1. It is an exclusive virtual game for females.
2. There are plenty of customization options to choose from.
3. You may even rent an apartment and decorate it using bloxburg house layouts.
Cons:
The game has a long waiting period for each task.
3: Touch
Touch is one of those fun IMVU like games that are quite popular among teens. It's a dance game in which you have to dance to K-Pop music. If you enjoy dancing, you'll enjoy playing this game with people from all over the world. It is even better than those shooting games unblocked that teens love so much.
The game allows you to synchronize keystrokes and music to the movements. You can also customize the graphics here and immerse yourself in a world of celebrities. Just choose an avatar for you, customize it, and start playing this something like IMVU game.
Pros:
1. It has an impressive graphic design.
2. The game involves real-time popstar K-pop.
3. It is a unique game that is oriented towards dancing.
Cons:
1. You have nothing much to do here rather than dancing.
4: Smeet
Smeet is one of the best browser-based video games like IMVU, in which players navigate about the virtual world using a 2D avatar. It's one of the greatest 3D social chat games you'll ever play, and it'll provide you the chance to meet new people. 
You can also go on trips together with those other players. It's a brand-new type of virtual life game in which you may dress up every day and strike a new pose to be the focus of attention. You'll also be able to invite your friends to speak in one of your 3D rooms in this game.
Pros:
1. You can earn fame points for each activity and level up.
2. You can also take care of your garden and your pet.
3. The premium membership unlocks more content.
Cons:
1. You need to have a PC or laptop to play this game without any interruption.|
5: OurWorld
OurWorld is one of the most famous games similar to IMVU, where you may communicate with other players and play online mini-games. The game employs a currency called Flow.  You may spend this money to purchase items such as furniture, clothing, pets, and other items in the game. In this aspect, it is one of those games like Farmville and pet society.
Beaches, dance clubs, retail malls, and coffee shops may all be found in this virtual world. You can meet exciting individuals and live the life you've always imagined. In addition, there are some unique options like adoption and marriage here that you won't find in other IMVU games.
Pros:
1. You will get multiple customization options.
2. You can get some unique features here, unlike other virtual games.
3. The gaming community is made of strong, authentic players.
Cons:
1. This game is not free.
6: Wooz World
WoozWorld is one of the most fun games like IMVU, and it is pretty popular on mobile devices. It's like a virtual fashion show where you may dress up your avatar and alter their appearance every week. There are hundreds of accessories and costumes to choose from to enhance the beauty of your avatar. 
There are various things to participate in in the game, like organizing parties, founding a company, selling clothes, and engaging with other players to trade stuff. It is one of the best IMVU like games, but it allows you to design your own house with bloxburg house layouts.
Pros:
1. The numerous customization options are available for free.
2. You can play this game on your mobile without any interruption.
3. You can even start a business in this game.
Cons:
1. Some players complain about their gaming account getting hacked in this game.
7: Twinity
This is one of the few games like IMVU that are aimed at adults. The game is built on an adult fashion sense. It is also set in places such as London, Berlin, Singapore, and most of the world's biggest cities. If you connect it with your home theater, you'll enjoy the full 3D experience of this gameplay.
The game immerses players in a fantasy realm, and the good news is that you can add your photo to the game so that your real appearance may be recognized. In addition, you can simply go about your daily routine in such a way in this game that is strikingly similar to your real life.
Pros:
1. The customization choices are rather excellent.
2. You get to experience life in big cities
3. You can upload your photo here.
Cons:
1. The rooms in this game are tiny.
8: Club Cooee
Club Cooee is also one of the few online virtual games like IMVU that are aimed at adults. This game takes place in a warm and vibrant virtual environment where you may make new acquaintances. This game is also completely free to play.
You will be able to communicate, have fun, and make friends with millions of individuals from all around the world. You will also be able to take your avatar to virtual 3D chat parties. The bloxburg layout of the party rooms will surely attract you. In addition, you may personalize your 3D avatar with 500,000 costumes and other options.
Pros:
1. The chat rooms are a great addition to this game
2. There are more than enough customization options.
3. The online community is large and consistent.
Cons:
9: Diva Chix
1. The rooms in this game are tiny.
The list of virtual world games will remain incomplete if we omit Diva Chix from the list. It is a more mature dress-up game. But, it is also a strategic game where you dress your diva doll and compete with other players to see who has the most refined fashion sense and flair.
The game contains a wide variety of features and frequent events in which users may participate. This is one of the very few games like IMVU where apart from playing games, you can create apparel, operate a clothing store, and join a community group.
Pros:
1. This game has a fun community to interact with.
2. You'll always have something to do here.
3 . The online leaderboard always publishes who's on the top.
Cons:
The paid upgrades are costly.
10: Avakin Life
Avakin Life is one of the most fantastic games like IMVU that allows you to create your avatar, apartment and meet many people in various regions. You can also design your house with the bloxburg house layouts. Moreover, you may make your own avatar and change its appearance with over 1000 distinct choices. 
It is one of those online avatar games where you get several socializing possibilities and the ability to earn and spend money. For example, you may pay your money on clothing and housing or luxury things that will strengthen your avatar.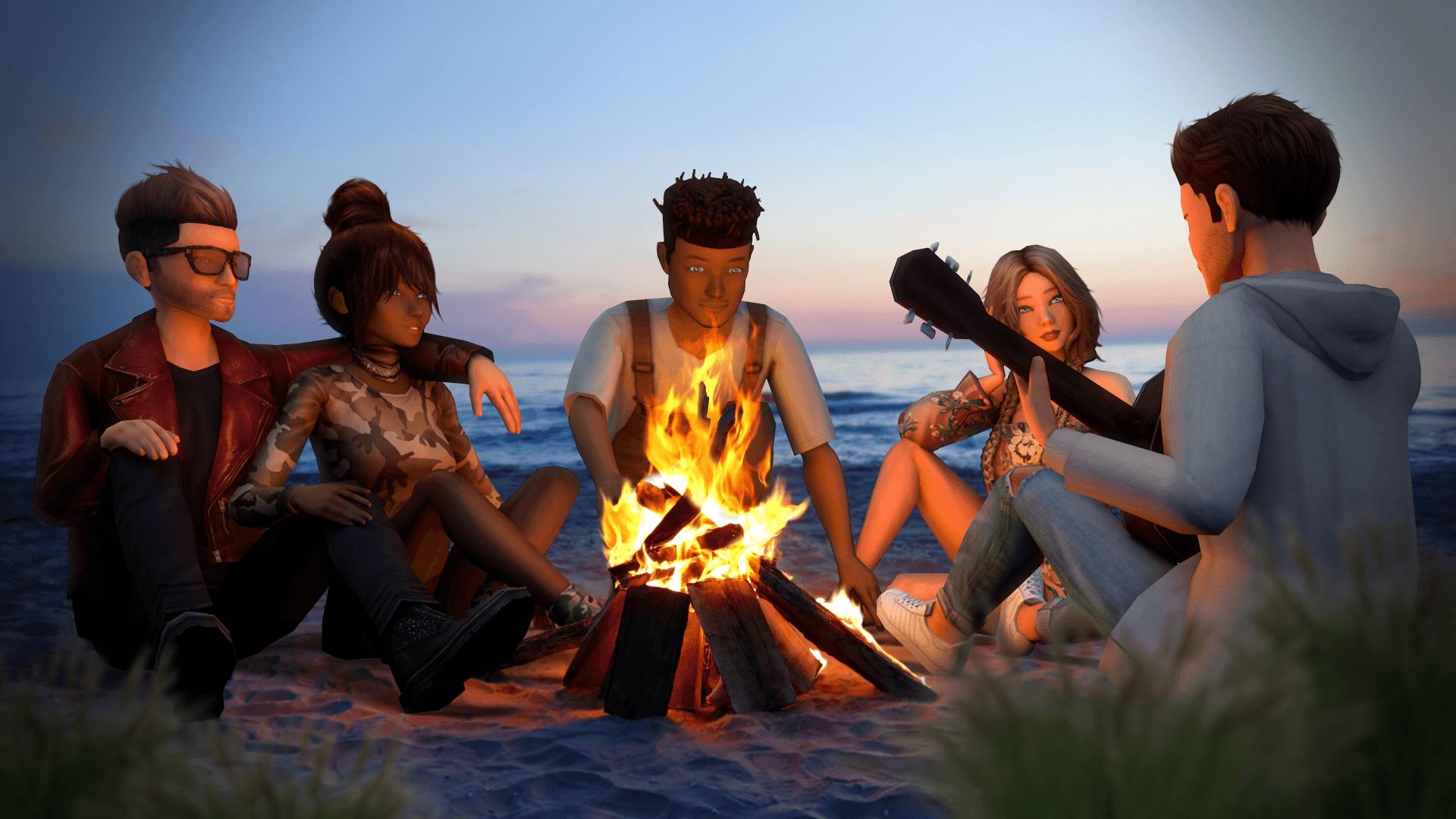 Pros:
1. This game works equally fine on iOS and Android
2. You'll have numerous socializing options.
3. This is the cheapest role-playing game available online.
Cons:
1. Some people complain about racist comments in this game.
11: Habbo
Habbo is one of the most exciting games like IMVU because it derives from the Habbo hotel. You must utilize avatars in this game, and you may meet and communicate with people from all over the globe. There are more than 5 million active users on this 3D chatting game.
The game has a hotel, which is really popular because it delivers a realistic picture of hoteling. There are rooms available for rent, as well as dancing clubs and restaurants. You may also make rooms for visitors in the hotel, customize them, and invite your friends to stay there.
Pros:
1. It is one of the best chatting games with avatars for free.
2. The hotel feature is rather exclusive.
3. This is compatible with both Android and iOS platforms.
Cons:
1. You need actual cash to purchase the Habbo gaming credits.
12: Onverse
Onverse gives you different virtual worlds for adults in which you may simply explore the globe while also using the customization tools. It's so addicting that you'll find yourself playing it for hours on end. Another advantage of this game is that it can be played on various systems, including Windows and iMac Pro. 
The game is free to play, but you must pay real money to purchase goods from the shop. You may, however, begin playing the game by simply creating an avatar and then earning money through other actions. It is one of those games like Minecraft where you can travel several free realms.
Pros:
1. It is one of the best virtual avatar games like IMVU for adults
2. It is easy to play.
3. The game is free.
Cons:
1. Some players have complained about infiltration in this game.
13: GoJiyo
GoJiyo combines social networking with a virtual world, so it is one of the most unique games like IMVU. The game offers a fantastic experience thanks to the support of a vast and loyal community. In addition, the game has an excellent level of aesthetic appeal. It is one of the best games like myst that has such a vast range of global players.
GoJiyo allows you to accomplish anything you do on other websites, like playing online chat games with avatars, meeting new people, seeing new countries, and much more. The game also features several pretty unique settings to explore, and all of them are very different.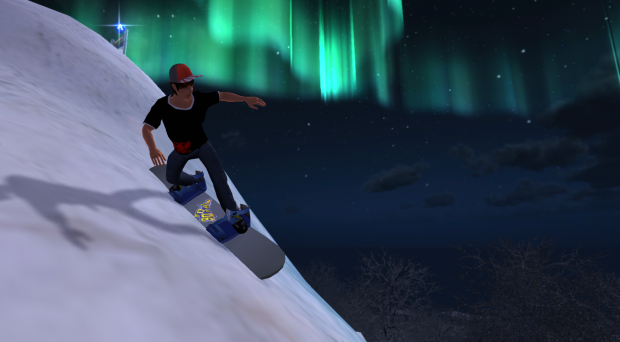 Pros:
1. It has a large gaming community.
2. It is easy to play with its simple control settings.
3. The visuals in this game are stunning.
Cons:
1. The initial loading time of this game is very high
14: Gaia Online
Gaia Online is one of the best socially multiplayer onlineworld games that began as a simple forum-based experience. Players in Gaia Online may communicate with one another, participate in discussion boards, play games, and design their own avatars.
Gaia Online began as a primary community in 2003 and has now evolved into a forum-based website featuring various social games. So, it is one of the best games like IMVU because you can also create your own Gaian and customize it for free. 
Pros:
1. It has multiple customization options.
2. It is a massive community experience with millions of users.
3. The social features in this game are striking.
Cons:
1. It is not that easy to play, so new users may take time to figure that out.
15: Sansar
The virtual offerings in this online avatar chat game are still expanding.  Sansar is still available to play using a desktop browser for Windows for those who haven't yet decided to try virtual reality gaming. It is one of the best games like Second Life that has appealed to so many users.
The great majority of virtual worlds on Sansar are produced by other players. As a result, hundreds more personalized experiences are ready to be discovered, with various themes spanning music, film, television, and other popular culture allusions.
Pros:
1. It takes the Second Life graphics to the next level of modernization.
2. There are multiple virtual worlds to explore here.
3. There are more personalized features to experience than any other games like IMVU.
Cons:
1. It struggles to ensure that it has a consistent number of active players.
FAQs
1: Do Adults Use IMVU?
Ans: IMVU is mostly a teenager gamer, but due to the rush of apps like IMVU aimed at adults, this gaming platform has also focused on adult users. You need to get the access pass to play the game if you are above 18 years. It will give you access to adult chat rooms, adult content, and exclusive community groups.
2: Is IMVU Better Than Second Life?
Ans: IMVU has ranked the top virtual world game because of its attractive visuals. Second Life has not yet been able to beat IMVU in terms of its visual content. So, IMVU is undoubtedly better than Second Life in terms of the stunning visuals.
3: What App Is Similar To IMVU?
Ans: There are many websites like IMVU that are gaining popularity in recent years because people have got bored with playing IMVU over and over again. Some of the best apps like IMVU are Habbo, Open Cobalt, ZEPETO, Active Worlds, etc.
Signing Off
So there you have it. We have made a list of some of the top online virtual games like IMVU for teenagers and adults. The majority of the games listed above are pretty similar. So go ahead and try out these games to discover which one you like. If you have any more questions, please share them in the comments section below.