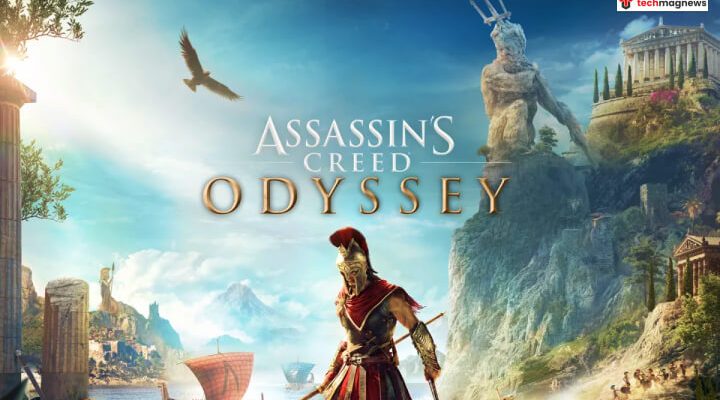 Did you ever get inspired to do the iconic Spartan kick from the movie 300? If you ever did, now is your chance to do it again and again. The only difference is that you will be doing it in a video game.
Assassins Creed Odyssey is the game you need to play if you are seriously interested in doing it.
If you have heard (or never have heard) of the Assassin's Creed series, then it is an open-world stealth action game. Each game in the series takes place in a different historical period, fictionalized to include the centuries-old war between the Assassins and the Templars.
If you are interested in trying out the most action-packed game in the series, then you definitely need to read this Assassin's Creed Odyssey beginner's guide. 
Here, you will find the best beginner tips to set you on the right path as Alexios or Kassandra. Therefore, start exploring ancient Greece and participating in huge wars, or sneakily kill enemies by backstabbing them.
Assassin's Creed Odyssey Characters To Know About
Some of the main Assassins Creed Odyssey characters are:
Alexios/Kassandra
I always finish what I have started
In this game, you can either play Alexios (male) or Kassandra (female). Both are King Leonidas's siblings and grandchildren (the same character in the movie 300). You are a mercenary here, taking part in the Peloponnesian War between Athens and Sparta).
Fun Fact: If you follow the story closely, it's revealed that Kassandra is the main canonical protagonist of this game.
Aspasia
You've seen it yourself, the future belongs to us now. Old gods and new be praised.
Aspasia is the main antagonist of this game. She is the leader of the Cult of Kosmos, a secret society whose aim is to control the world. They wish to do so in the name of Kosmos, a sacred deity. She is the wife of Perikles, the king of Athens. 
Assassin's Creed Odyssey Tips For Beginners
The best Assassins Creed Odyssey beginner's tips and tricks to become a Greek legend are:
1. Explore Greece To Get In Sync
In this game, you get to explore the huge world of Greece, divided into Sparta and Athens. There are many synchronization points on the map, which are all atop tall landmarks. These places also act as fast travel points after you discover them and perch on top of them.
Therefore, while exploring the beautiful and vast open world, find these places first to make traveling easier and faster.
2. Enemy Levels Do Matter
One of the best tips you will get on this Assassins Creed Odyssey Combat Tips and Tricks is the introduction of player and enemy levels. While facing off against an enemy, their level will be displayed on top of their heads. Therefore, pick fights with enemies whose levels are the same as yours or lower to have an easier time dealing with these threats.
3. Revelation Reveals All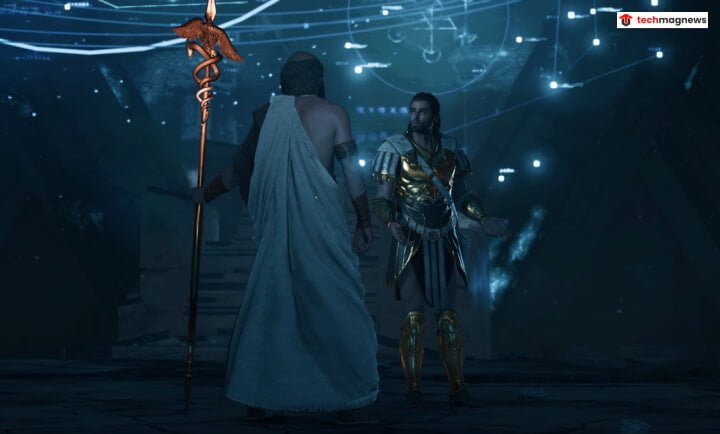 One of the best Assassins Creed Odyssey tips before playing you should know involves eagle vision from Assassins Creed Origins. Here, Revelation is an unlockable skill in the Assassin Skill Tree. This skill lets you see all the points of interest near you, including items and equipment that you can loot. This is helpful because it helped me see powerful items hidden in plain sight. 
4. Be Immortal With The Second Wind
The Second Wind ability in the Warrior Skill Tree lets you regenerate health 25% faster. This is one of the best survival skills since you will take part in long battles between Greece and Athens and even face off against many otherworldly bosses. It helped me survive longer against surprise mercenary ambushes, whose levels were higher.
5. Spartan Kick Like Leonidas
I know you have been waiting for this. The famed kick by Leonidas from the movie 300 can also be learned by his grandchildren as well. This is one of the best Assassin's Creed Odyssey Tips for Beginners. A single kick to the belly can insta-kill lower-leveled enemies.
Pro Tip: Kick higher-leveled enemies from top cliffs to kill them instantly.
6. Don't Get Too Attached To That Shiny New Armor
In this game, you will find tons of new weapons and armor from fallen enemies. Therefore, you will constantly be getting new weapons and armor that have higher stats than the ones you have currently equipped. Therefore, frequently switch them and upgrade to be at the height of your power at all times. You will; not be using the Assassin's Creed Odyssey best Beginner weapons for too long anyway. 
Pro Tip: Weapons and armor in the game appear in various sets. Try to match them to look as fashionable as possible.
7. Recruit Mercenaries And Leaders
While exploring the vast lands and seas of the game, you will encounter various high-level enemies. They will be marked as "leaders" or "mercenaries," with their levels indicated in a different design.
Whenever you face them, try not to kill them. Instead, whittle their health down to the last bits, and then Spartan Kick them. This will knock them down but not kill them. After doing so, you can simply walk up to them and recruit them as powerful allies. This is one of the best Assassin's Creed Odyssey Beginners' tips. 
8. Upgrade The Hull Of Your Ship First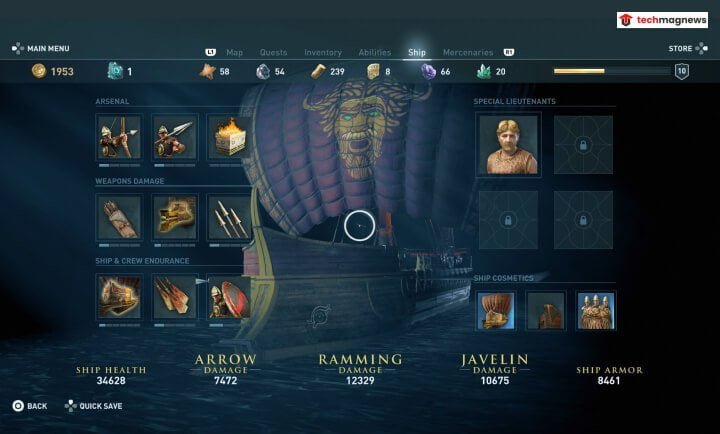 Speaking of exploring vast seas, a vast portion of the map is covered by the sea. Using your ship, you can cross over to the other side and explore various islands in between.
On the seas, you will be coming across various enemy ships, taking part in naval combat like Assassin's Creed Black Flag and Assassin's Creed Rogue. Therefore, to survive their cannon barrages, upgrade your ship's hull first. Then, you can start upgrading cannons and other parts of your ship. 
FAQ (Frequently Asked Questions):
Q1. How Long Does It Take To Beat Assassin's Creed Odyssey?
To beat this game, you can either complete only the story quests or finish all the side quests. Completing the AC Odyssey story will take you around 40 hours. Completing everything will take you approximately 100 hours.
Q2. When Was Assassin's Creed Odyssey Released?
This game was released in 20185 by Ubisoft. It is the second game in the rebooted series, focusing more on action and dialogue choices, being very different from the original series pre-reboot.
Q3. What Are The System Requirements For Assassin's Creed Odyssey PC?
To play this game on your computer, you need to have a system like:

⦿ Minimum Requirements (Low Settings, 30FPS):
• Intel Core i5 2400 / AMD Ryzen 3 1200 Processor
• AMD Radeon R9 285 /  NVIDIA GeForce GTX 660 Graphics Card
• 8GB RAM
• 46GB Hard Disk
⦿ Recommended Requirements (High Settings, 30FPS):
• Intel Core i7 3700 / AMD Ryzen 5 1400 Processor
• AMD Radeon R9 290X /  NVIDIA GeForce GTX 970 Graphics Card
• 8GB RAM
• 46GB Hard Disk
Q4. What Are The Best Mods For Assassin's Creed Odyssey?
You can find several Assassins Creed Odyssey mods on the internet. Some of the best ones are:

• Custom Story Creator
• Apex Reshade Mod
• Unlimited Arrows And Resources (best Assassins Creed Odyssey cheats)
• All Legendary Items Unlocked
For Spartaaaaaa…….Or Athens?
Assassins Creed Odyssey is a vast game to explore and complete. Unfortunately, many gamers have difficulty adjusting to the level-based RPG combat system of the game and get confused about what to do first. 
If you are such a gamer, then this Assassin's Creed Odyssey Beginners Guide is meant for you. I hope that the tips that I have provided here come of great use to you in finishing this gargantuan game in the name of Sparta (or Athens).
If you would like to see beginner guides on other games as well, mention in the comments which game to cover next. Also, check out our other articles on guides to other Assassin's Creed games here at TechMagNews!
More Resources: