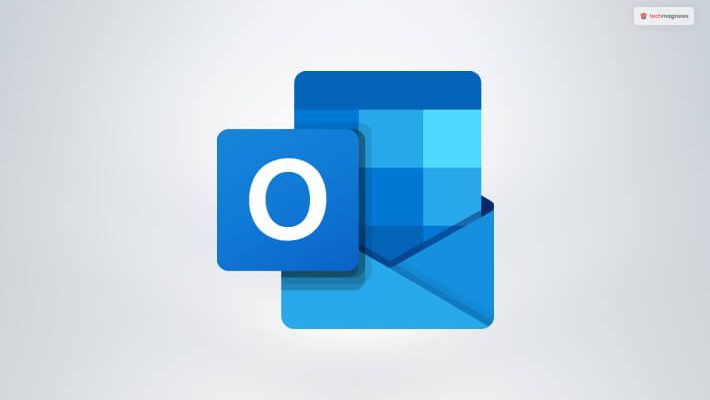 If you want to know how to recall an email in Outlook, you will first need to know that you should act fast before the email recipient sees it. It is effortless in Outlook to recall your email through the Outlook retract email or recall email option. All you need to do is just follow a few steps.
How To Recall An Email In Outlook? – Requirements
Complexity
Easy
Maximum Time
4 to 5 minutes
Requirements
– PC/ Laptop-
Microsoft Outlook Desktop App
With the help of Microsoft Outlook, you can not only recall your email message, but you have the option of even replacing a particular message that you did not want to send to the recipient. You can even have the option to reword your message if you want to make changes in the message after sending it to the recipient.
How to Recall An Email In Outlook Desktop App? – Things To Know
In this article, we are here to guide you on how to recall an email in Outlook web app through your desktop. Furthermore, you will also get to know how to unsend Outlook emails. However, you cannot recall your Outlook email through the Outlook website. That is, the web version of Outlook does not offer you the option to recall your email.
You can recall your Outlook email only through the Microsoft Outlook Desktop application. Furthermore, both you and the recipient of your message should have a Microsoft 365 account. Only in such a case can you recall or change your email message in Outlook.
The recall message Outlook option will not work if the recipient has an email outside Outlook. Both of your email addresses should be from Microsoft Outlook, and only then will you be able to use the "Recall email Outlook 365" option on your Outlook desktop app.
How To Recall An Email Sent In Outlook? – A Step By Step Procedure
As you have already noted that the 'recall email Outlook' option only works in the Outlook desktop application. On a side note, since the Microsoft Outlook app is one of the best email applications available on the internet, you will not face a lot of complications while doing it.
However, before you use the Outlook application for sending or recalling your email, make sure that you use the latest and the most updated version of Outlook on your desktop.
So, without much further ado, let's get started.
The following are the steps that you must follow if you want to recall your email in Outlook:
Step 1: Open the Outlook desktop application on your computer (pc/ laptop).
Step 2: Use your email id and password to log in to your account. The Outlook email desktop application will open.
Step 3: Check the left side of the application. You will find a menu where the thumbnails are written vertically. Click on the "Sent Items" option.
Step 4: On the "Sent Items" list, you will find the Outlook email message that you have sent. Find the message that you want to recall. Double-click the message. The message details will open up in a new window on the Outlook app.
Step 5: Go to this new window. Select the "Message" tab on the window. Under the tab on the top right-hand side, you will find three dots. By clicking on it, you will find many new options.
Step 6: Go to the "Actions" section. By taking your mouse on this section, a new dropdown menu will open on the side. In that dropdown menu, select the "Recall This Message…" option.
Step 7: If you somehow do not find the three dots under the "Message" tab, go to the "Move" menu on the same "Message" tab. By clicking on the "Move" menu, you will get a dropdown menu where you will see the "Actions" section. After this, perform Step 6.
Step 8: After you click the "Recall This Message…" option, you will get a pop-up window on your screen. Here you will get two options:
Option 1: "Delete Unread Copies of This Message."
Option 2: "Delete Unread Copies and Replace with a New Message."
Furthermore, you will also see an option where you will get an option to select whether you want Outlook to notify you if the process was a success or a failure.
Select your options, followed by the OK button, to go to the next page. If you have selected Option 1, your message is deleted. However, if you have chosen Option 2, continue to Step 9.
Step 9: If you have selected Option 2, that is, if you have chosen to create a replacement, you will get to another screen, where you will get the option to edit your message.
When you compose the new message, Outlook displays your old email message on the screen by giving you a notification (if you have selected the notification option in Step 8).
After you have made edits to your email message, click on the Send button under the message. Your message is revised now.
Important Note – How Does The Recall Email Option On Outlook Work?
Even after you have recalled your email and sent a new one, your old message does not actually disappear from the recipient's inbox. However, the recipient cannot view the message. If they click on it to open, only then will the message disappear.
Hence, we recommend you use a catchy title on your new message, like "URGENT" or "IMPORTANT," so that your recipient clicks on it before the old message thread.
Conclusion
By following the steps mentioned above, you can recall your email on Outlook. These steps are enough to answer your question, "How to recall an email in Outlook?" However, if your recipient has already opened your email, it is not possible then to recall or modify your sent email message through Outlook. To avoid such a problem, you can use the "defer delivery" option in Outlook, where your message will take a few minutes to reach the recipient. By doing so, you keep a window of opportunity to make changes in your email.
Read More: