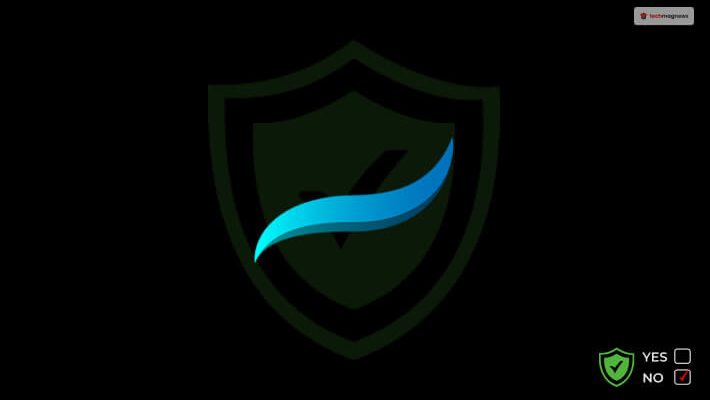 With the internet expanding at a rapid pace, new and better software is coming out every day. This includes the development of various types of browsers. One such browser that has everyone talking about it (for all the wrong reasons) is Wave Browser.
Often called the browser hijacker, this browser has been accused of being unsafe and stealing your valuable data. If you, by any chance, have installed this browser, you need to get rid of it now!
Read this post till the end to learn why this browser is unsafe and how to uninstall it from your system.
What Is Wave Browser?
There are various reasons why you should know what is Wave Browser on your computer. Most of these reasons point to only one fact – this browser is not safe. Let me explain to you the various reasons why.
1. Bloated With Adware
All users who have used this browser have one major common complaint – this browser displays too many ads. Most users have reported that whenever any option or link is clicked on any website, an ad will get displayed.
While it;'s true that many websites show ads on them (Google Ads), these ads are shown by the browser. If you open the same site from another browser (like Google Chrome or Opera), the ads will not be displayed. Therefore, since these are not Google ads, they might potentially contain lots of adware and Wave Browser malware. Having this on your system is detrimental since they can place trackers and miners that can steal your personal information.
2. Hijacks Browsers
Most users who are software engineers and coders have dubbed this browser as the "browser hijacker." Also referred to as a "search hijacker," this browser records all data of your search queries. In addition, one of the most annoying features that redirect you to other pages since it's controlling your searches.
In addition, the Wave browser download can only be done from its official website. Many experts have found that it's owned by Genimous Technology, a Hong-Kong based company. This Company is known to create software to hack into systems and create information-hijacking extensions. This includes extensions like Hide My Searches, Search Encrypt, and Encrypted Search.
3. Steals Personal Data
A common mistake that we all make is not going over the Private Policy document of an app before installation. We mostly just click on the "I Agree" button to start the installation process. If you read the privacy policies of Wave Browser, you will find out that after installation, it gets access to the following:
Cookies stored in your browser
Logs of all server entries
Third-party trackers
Kernel information of your computer
Personal information (taken from your browser cookies like passwords)
IP address
These are all valuable information that you should never share with anyone. However, this browser simply keeps collecting them as long as you continue using it. Since they collect your IP address, Wave Browser virus can track you and invade your system. This is unlike which kinds of hits does Google Analytics track?
4. Change Your Computer's System Configurations
When you install this browser, it will automatically make changes to your default OS settings. One of the most annoying changes it makes is automatically changing your default browser to Wave browser.
In addition, it's called a "browser hijacker" since it takes over the information in other browsers as well. For example, a user reported that after this browser got automatically set as the default browser, data from the previous browser was stolen. This includes the bookmarks and homepages of the previous default browser (Google Chrome) that got overridden. All of this alludes to the fact that this browser steals information and alters it from other browsers as well.
In addition, it automatically starts up whenever you switch on your computer. It also stays on like this in the background, and you won't even know it. This is because it collects information on every task you do through your system.
How Does The Wave Browser Work?
Here how Wave Browser works from Download to removal.
Download
There are two ways Wave Browser can get downloaded on your device.
You might have downloaded the browser intentionally thinking it's a secure browsing tool.
Or you might have downloaded another software that comes bundled with Wave Browser so you did not realise it.
Detection Evasion
Initially most antivirus tools evade Wave Browser's malicious activities. But new protection tools at present will warn you about the browser being an unwanted program on your device.
Installation
While installing Wave Browser you will be tricked to import your data and settings from your default browser. Information like cookie settings, browsing history, etc. gets imported to the browser.
The Wave Browser can also try to become your default browser, install malicious extensions on other browsers and change your browser's settings.
Operation
After installation Wave Browser behaves like a normal browser like Chrome Browser. You can search and find results like in a normal browser but your data helps the Wave Browser as they collect your search history, data and websites you visit to sell to third party users for a fee.
Also websites you get search results for usually pay for their website being viewed first in the Wave Browser search results. Thebrowser also controls ads you can see and overtake your search results.
Removal
The problem starts when you try to remove the Wave Browser as you need to delete all the files added by the browser to your device to get rid of it. By simply deleting or uninstalling the browser won't get rid of the browser as it can reinstall itself.Keep reading to learn how you can uninstall the Wave Browser effectively.
How To Uninstall Wave Browser?
Wave Browser installs several extensions that need to be separately removed even after you uninstall this browser. Depending on which system and OS you run, you can uninstall this browser in different ways.
On Windows 10 Desktop And Laptop
If you wish to uninstall Wave Browser from your Windows desktop or laptop, you need to follow the steps explained below:
1. Close Background Processes
First, you also need to close many of its background processes. Most of the time, people are unaware of this. To do so, you need to:
Open Task Manager by clicking on Ctrl + Shift + Esc.
Here, on the top, click to open the Processes tab.
Now, search for Wave Browser on this list and right-click on it.
Here, click on End Task.
2. Uninstall Browser
Next, you need to uninstall the browser. To do this, you need to:
First, click on Start.
Then, search for Wave Browser.
When the search result arrives, right-click on it.
Now, select Uninstall.
3. Disable Startup
Wave Browser is unsafe because even after you have uninstalled it, its processes and extensions still remain like a parasite. To get rid of them, you need to:
Open Task Manager.
Go to the Startup tab.
Here, a list of all startup extensions will open up. Find and click on the Wavesor Software.
Now, select Disable.
4. Delete From Registry
Wave Browser has made changes to your Windows registry at an operating level. Here, you need to:
Open the Start menu.
Search for Registry Editor and open it.
Next, click on Edit.
Now, navigate to the Find option.
Search for Wave Browser.
Now, click on Find Next.
You will find many entries in your Windows registry with Wave Browser as its name. Right-click and Delete all of them.
On Mac (iMac And Macbook)
To uninstall the browser from Apple systems, you need to:
1. Move To Trash
Open Finder.
Then, click on Go.
Next, click on Applications.
Here, look for Wave Browser and right-click.
Finally, select the Trash option.
2. Remove Plugins And Extensions
Just like on Windows systems, this browser installs various plug-ins and extensions on your Macbook as well.
Open Safari browser.
Navigate to Preferences.
Now, click on Extensions.
Hee, right-click and delete all extensions that have Wave Browser in their name.
Wave Browser Reviews
Here are some reviews on Wave Browser from people who tried the browser.
Reddit user Uncle_Grundle_ Bundle says, "This program is a direct replacement of the WebNav and is malicious. It does not need admin rights and deposits scheduled tasks to repopulate after simple removal. This needs to be destroyed and no av is currently detecting it." He further adds the ways to remove the browser, "If you want to remove (and you should) you need to kill it with Revo using Hunter mode. Then kill the remaining pieces. Use MBAM in protected mode to ensure it doesn't try to call out to grab a reinstall. Deleted the scheduled events, disable the startup entry in task manager and nuke the folder "WaveSor" that lives in the user profile. Reset pdf and html default programs back from WaveBroswer to whatever local browser and pdf viewer you choose. Reboot and check the locations again. Install sysmon and check back after a day or two."
Another Reddit user zwelch121 says, "Like others have said, this software is a search hijacker and should be removed….If you go to https://wavebrowser.co/terms and look at the company, Wavesor Software is the trade name of "Polarity Technologies Ltd", which is a Chinese shell company owned by Genimous Technology Co Ltd. Genimous Technology makes millions in the search hijacking industry.
This is also the same company behind WebNav, Search Encrypt, and others. Remove this browser if you find it installed. hxxp://download.wavebrowser.co is a good one to add to the blocklist to prevent this garbage from being downloaded."
FAQ (Frequently Asked Questions):
Many people have various queries regarding the Wave Browser. Their answers are:
Q1. How Much Does Wave Browser Cost?
Ans: Wave Browser download is entirely free. You just have to go to its official website and click on the Download button.
Q2. Is Wave Browser Owned By Google?
Ans: This browser was developed by Wavesor Software, which was created by Polarity Studios. However, the real owner is Genimous Technology, a Chinese hacking firm that owns Polarity Studios.
Q3. How Did Wave Browser Suddenly Appear On My Computer?
Ans: This browser often gets installed on your computer because it gets bundled with many software installers. This only happens if you download premium applications for free from third-party websites and Torrent.
Final Verdict: Is Wave Browser Safe?
In my opinion, no, Wave Browser is not safe.
It secretly installs many tracking tools on the background that mines your system for exploitable information of yours. In addition, every click on this browser can potentially show ads, which contain various forms of malware and adware.
Therefore, you need to uninstall this browser right now. In addition, you also need to delete its Registry changes and background processes as well.
If you believe there are other browsers like this, then please tell me in the comments below!
Read More: